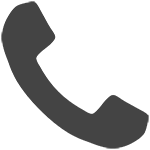 Call us

Write us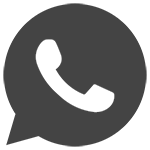 Whatsapp
Assisi and Perugia day trip from Rome
BOOK NOW
Assisi is a medieval town in Umbria situated on a hill surrounded by olives and cypresses trees. Known all over the world for St. Francis and his Basilica that is the main step of our tour. You will also appreciate the original frescoes of Giotto and Cimabue and discover the old-fashioned chapels hidden along narrow streets and filled with artisans, shops and art galleries. Then we will move to Perugia, a well-known artistic centre with an history that goes back to the Etruscan period. Perugia is also home of a very famous painter, Pietro Vannucci, nicknamed Perugino. Teacher of Raphael, the great.
Renaissance artist, Perugino decorated the local Sala del Cambio with a beautiful series of frescoes;
eight of his pictures can also be admired in the National Gallery of Umbria. Another famous painter, Pinturicchio, lived in Perugia and realized the city symbol, the Griffin, which can be seen in the form of plaques and statues on the buildings around the city. The city is also known as a university town, with the University of Perugia (about 34,000 students) and for the annual festivals and events as: the Eurochocolate Festival (October), the Umbria Jazz Festival, and the International Journalism Festival (April).
INCLUDED:
Entry fees and Lunch are not included. To be paid separately
RATES:
From 1 to 4 passengers €399,00 "Sedan"

From 5 to 6 passengers €449,00 "Minivan"

From 7 to 8 passengers €499,00 "Minivan"
Special price for couple. Ask us today! Our tours are flexible and completely focused on your needs and desires.
BOOK NOW
BOOK NOW
Assisi and Perugia day trip from Rome